Senior
Officers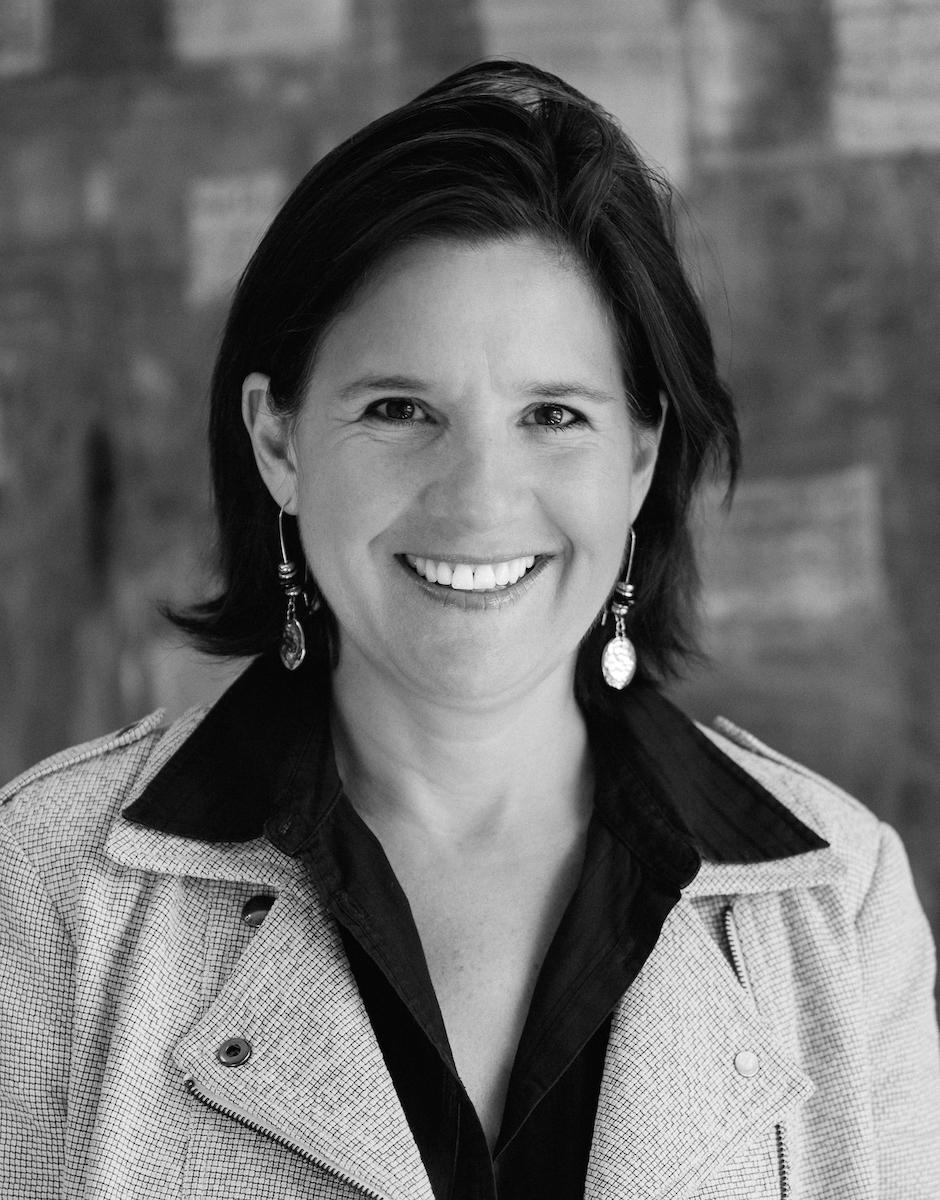 Crissi Avila, Co-President
Crissi Avila has volunteered with many local community groups and organizations over the years. She started in the 1990's with the Sierra Club Angeles Chapter Political Committee. Later, she worked with the California Clean Money Campaign as the Pasadena Coordinator, sat on the Board of the Silver Lake Neighborhood Council, and has been involved in several other nonprofit organizations. Currently she is a real estate Broker Associate at the collective Realty in Los Angeles.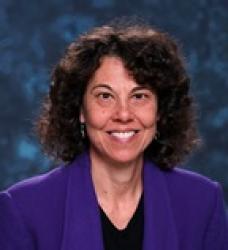 Mona Field, Co-President
Mona Field is a former political science professor at Glendale Community College. Mona was elected to the LA Community College District to serve as a member of the Governing Board. Mona has facilitated workshops and panels for the Faculty Association of the CA Community Colleges, the Community College League of CA, and the California Studies Center.  She is a member of the Board of the Los Angeles Leadership Academy and is on the Board of the Foundation for the LA Community College District. Mona is author of a best selling college textbook, California Government and Politics Today, now In it's 15th edition.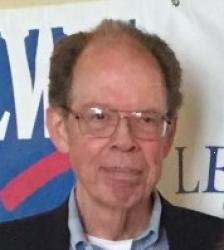 Tom Carson, 1st Vice President
Tom Carson has a strong financial background, having been partner in an international accounting firm and chief financial officer of several public companies. Over the past ten years he has been very active at all levels of League, most particularly in financial roles, and has worked with numerous local Leagues around California and other states. Tom served on the LWV California Board of Directors, as Treasurer, following four years as its Budget Chair. Tom was treasurer and then president of LWV Glendale/Burbank and Treasurer for the LWV Los Angeles County ILO. Tom is the primary LWVUS consultant for Leagues wishing to consider converting to tax status under Sec. 501(c)(3).
Nancy Watson, 2nd Vice President
Nancy Watson led local and state-coalitions to strengthen the safety net in Los Angeles and pass state legislation as a Policy Director at Community Health Councils (CHC). She also engaged elected officials, policy experts, advocates and community groups to develop the South LA Health Equity Scorecard. At First 5 LA, she works with grantees and partners to improve services, leadership and advocacy to promote the well-being of young children. She currently serves as a manager at LA Homeless Services Authority.

Jodi Doane, Secretary
Jodi Doane is a native of Chicago and was an active board member of the League of Women Voters of Chicago from 2012 until she relocated to Los Angeles in August 2015. She is committed to social justice and performing tikkun olam, repairing the world. She fights for youth development, common sense gun laws, sensible juvenile justice practices, fair and compassionate immigration, self-sufficiency through employment, and animal welfare; and against human trafficking. She assists non-profit organizations across the nation in their efforts through program development, board training and grant writing.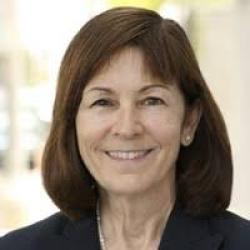 Cathy Kaiser, Treasurer
Cathy Kaiser has an M.B.A. from the University of Michigan in Ann Arbor and a B.S. in Accounting from Wayne State University in Detroit.  She is a licensed CPA in California. Most recently, Cathy served as SVP, Financial Planning for AmeriHome Mortgage, a fast-growing mortgage company started in 2014. Cathy spent twenty-five years at Countrywide Financial Corporation (CFC) / Bank of America (BAC) working in various executive-level audit, finance and accounting roles. Cathy is a Consultant with Executive Services Corp., a Cherie Blair Foundation Mentor, and a Board member for Notre Dame Academy Schools of Los Angeles.
Directors
Mary Dickson
Mary has been a member and served on the board of the Glendale/Burbank League for nearly 30 years, most recently as President. She has experience with local non-profit organizations and helped formed Walk Bike Burbank, a local chapter of the Los Angeles Bicycle Coalition. She is a certified bicycle instructor and speaks frequently to groups about bicycle safety both for individuals and in planning of infrastructure. In her working life, Mary is an attorney working in the affordable housing group of a national law firm specializing in real estate finance. Naturally, Mary enjoys bike riding in her spare time, as well as gardening and reading.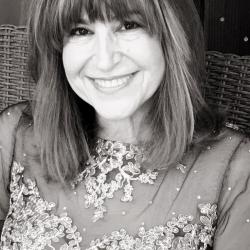 Carol Eisner, Media and P/R
Carol Eisner is a publicist with 20+ years of experience across a wide range of industries, topics and issues. Carol obtains press coverage and has garnered national visibility for clients on outlets like CNN, Fox News,The Wall Street Journal, The New York Times, National Public Radio and local news outlets. A member of the Writers Guild of America, she also serves on the advocacy committee of the American Diabetes Association, which takes her to Washington every other year, and is a board member, NCMNetwork (Nonprofit Communications & Media).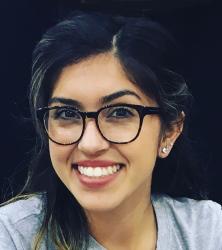 Stephanie Gomez, Nominating Cmte. Chair
Stephanie Gomez earned her Bachelor's of Science in Sociology with an emphasis in Human Rights from Mount Saint Mary's University. She has served as an Advocacy & Policy intern for the American Lung Association. She worked with underserved youth in low-income areas as a volunteer for Los Angeles Team Mentors at Bethune Middle School located in South Central, Los Angeles. She later went on to serve as a Teach For America Corps Member; here she taught U.S. history to 8th-grade students. She currently works for the Boys & Girls Club as a program assistant it has allowed her to plan memorable activities to create space for future leaders.
Chance Kawar
Chance is originally from San Diego, and graduated from Pitzer College in 2017 with a major in Political Science and a minor in Spanish. He is also a recent alumni of the Coro Southern California Fellowship in Public Affairs. Chance currently works for the Los Angeles Parks Foundation, helping raise private funds in support of local public parks. Chance is a former intern and has been a member since 2018.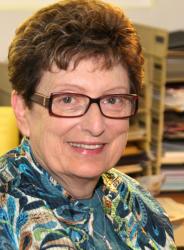 Fran Lapides, Voter Service
Fran Lapides joined the LWV when her kids were younger in Illinois.  She was on the board there for two years.  When she moved to California, she went back to teaching full-time and raising a family. Fran taught history and government for 25 years here.  When she retired in 2005, she immediately joined the League.  Fran's first role was a chair of the education study committee.  She has been part of the LWV Speaker's Bureau since she joined the LA League and served on the board for 8 years.  She has served as Co-Voter Service Chair for many years and have also been the Valley Unit coordinator.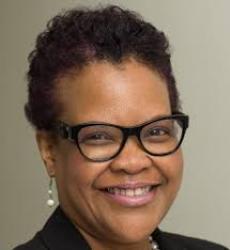 Thanayi Lindsey, Membership
Thanayi Lindsey is a licensed attorney and supervisor with the Superior Court of California, Los Angeles County. Lindsey is a subject matter expert on training and professional development.  She is a professional speaker on the topics of professional development and professional demeanor. In League, she serves on the Nominating Committee, and Diversity Inclusion and Equity Task Force. Lindsey attended Purdue University and received a Bachelor of Arts degree in Political Science, Minor in Spanish.  She has a Juris Doctor degree from the University of Florida, Levine College of Law. In May 2019, she graduated from the Riordan Leadership Institute.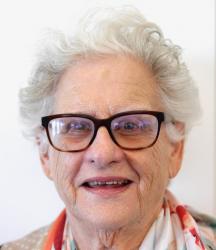 Martha Sklar
Martha Sklar was born in Havana, Cuba and immigrated to Detroit, MI when she was eight and a half years old. Martha has a BA and MA in Mathematics and Ph.D. in Mathematics Education. She taught mathematics at high school and community college levels. Later she entered administration and was Dean of Academic Affairs at Los Angeles City College until her retirement eleven years ago. Upon joining the League she served on both the LWVLA and the LWV Ed Fund Boards. She previously served as Treasurer of LWVLA for six years and is currently co-President of the League with Maria Montero. She has two sons, Benjamin and Jonathan.

Penny Sommers, Communications
Penny Sommers came to the attention of the College Board and was elected to the Board of Trustees. Penny served as Senior Educational Manager, assisting superintendents, administrators, counselors and teachers from school districts in southern California, Idaho, Arizona and Hawaii. She believes that every student deserves to graduate from high school equipped with the knowledge, skills, attitudes and behaviors to be successful in college and the workforce.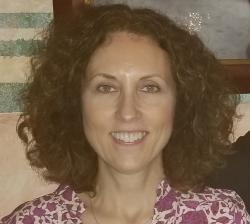 Gina Thornburg
Gina K. Thornburg, PhD, is an author, editor, and independent scholar-activist based in Woodland Hills. She holds a PhD in geography from Kansas State University and a master's degree in geography from California State University, Northridge, as well as journalism and French degrees from the University of Kansas. A nearly 34-year resident of Los Angeles, she is the executive director of Coalition for Valley Neighborhoods, which has fought for affordable housing and community-serving development in the southwest Valley. She has also served as an active member of the West Valley Neighborhood Alliance on Homelessness. As the at-large alternate member of the Woodland Hills–Warner Center Neighborhood Council since fall 2017, she has stood for truth-telling, transparency, and inclusive governance.
Staff

Marilú Guevara, Executive Director
Marilú Guevara has almost 20 years of experience working in civic engagement and empowering communities as a promoter of higher education and voter resources. Prior to joining the League of Women Voters of Los Angeles in 2010, where she is currently the Executive Director, she worked on behalf the Department of Education to administer Title IV funding. Marilú has worked with mayoral and senate-level campaigns and Get Out the Vote grassroots efforts. Currently serves on the Action Civics L.A. Partners Board, is a member of the Los Angeles County Community & Voter Outreach Committee and is First Vice President on the LWV Los Angeles County board of directors. She has a Bachelors of Arts from the University of California Irvine and a Masters of Arts from California State University Long Beach, both degrees in Political Science.
Elizabeth Valdivia, Administrative Assistant & Elections Services Manager
Elizabeth Valdivia graduated with a Bachelor of Arts in Sociology with an Emphasis on Inequalities and Diversity from the California State University of Los Angeles (CSULA). Elizabeth has over 7 years of experience working in administrative and non-profit fields.