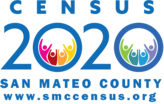 About the Census


Every 10 years, the federal government is required to count all residents in the United States, citizens and noncitizens alike, through a national census.  The next national census is in April 2020. 
Reasons you should participate in Census 2020:


Equal Representation
The Census is central to our democracy. It makes sure everyone is equally represented at the local, state, and national levels. Census data determines the number of U.S. representatives each state sends to Congress and sets the district boundaries for congressional, state senator, assembly member, county supervisor, and city council elections.
Funding for Critical Programs and Services
Census participation impacts the programs and services we can offer our community because the federal government uses the census count to determine how to allocate $675 billion per year in funding to state and local governments. That money goes toward critical programs that support education, housing, health and transportation services in our community.  California could lose up to $1,000 in federal funds for each person not counted in Census 2020, for each of the next 10 years, according to the most recent analysis from George Washington University's study titled Counting for Dollars 2020.
Data to Improve Our Community
Census data is used to make other important decisions in our community:
Local governments  use census data for public safety and emergency preparedness.
Businesses  use census data to decide where to open facilities and what types of services/products to provide.
Developers  use census data to build new homes and revitalize old neighborhoods.
Transportation planners  use census data to decide on public transit routes.
Citizen organizations  rely on census data to identify community needs, request and fund programs, monitor trends and assess program effectiveness.
Residents  use census data to support community initiatives involving legislation, quality-of-life and consumer advocacy.