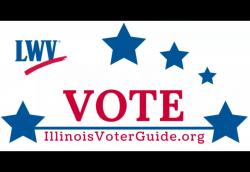 Updates: Please check back here or with the DuPage Election Commission for updates on the schedule and other information related to the 2020 General Election.

General Election: November 3, 2020 (6:00 AM to 7:00 PM)
Voters will vote for a candidate for president and other national, state, and county positions. Voters must declare a party in order to vote in this election.