Legislative Committee
Legislative Committee members review the list of bills that the Massachusetts League has decided to support and may select their own priorities from among them.  A lobbying effort for the 2019-220 legislative session is in progress.  The state league has a team of volunteer legislative specialists, each of whom focuses on a subject area such as immigration or voting.  Local League members who are concentrating on bills in a focus area receive information from these specialists and can seek assistance from them.  Lobbying generally includes contacts with legislators, e-mail campaigns, and other forms of advocacy such as letters-to-the-editor.  Each year the Legislative Committee also presents a program for the public.    
The Chair also:
Contacts legislators in response to Action Alerts;
Works to organize member response to legislature;
Organizes meetings with legislators 
Works with LWVMA Program specialists and Publicity
The Committee presented a program in March, 2019 inspired by the new state civics education law, "An Act to Promote and Enhance Civic Engagement," which was enacted with the strong support of the Massachusetts League. The program entitled "Falmouth Schools Welcome New Civics Education Law," took place  in collaboration with the Falmouth Public Schools. Dr. Sonia Tellier, Assistant Superintendent of the Falmouth Public Schools, along with Social Studies Department Head Michael Feeney and Anna Dunphy, Project Manager of the Office of Teaching and Learning, presented a power-point program. That presentation was followed by a panel discussion moderated by Dr. Tellier. James Deasy, a seventh- grade teacher at the Lawrence School, joined Social Studies Department Head Michael Feeney, and two very poised and engaged young people, high school senior Michaela McCarthy and eighth grade student Alexia Morton. The participants emphasized one of the highlights of the new law, a mandatory program for all eighth graders in which they participate in a hands-on civics project. The program was capped off by short presentations by State Senator Vinny deMacedo and State Representative David Vieira. 
Judy Ziss, Chair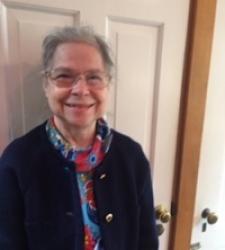 League to which this content belongs:
Falmouth
All Posts Related to this Committee