Voter Services and Community Impact
2020
August 25 -  In recognition of Womens Equality Day (Aug 26), commemorating the passage of the 19th Amendment to the USConstitution, Valerie Moliterno of our League accepted the City of Myrtle Beach's Proclamation honoring'the courageous suffragists who never gave up the fight for equality in the polling booth.'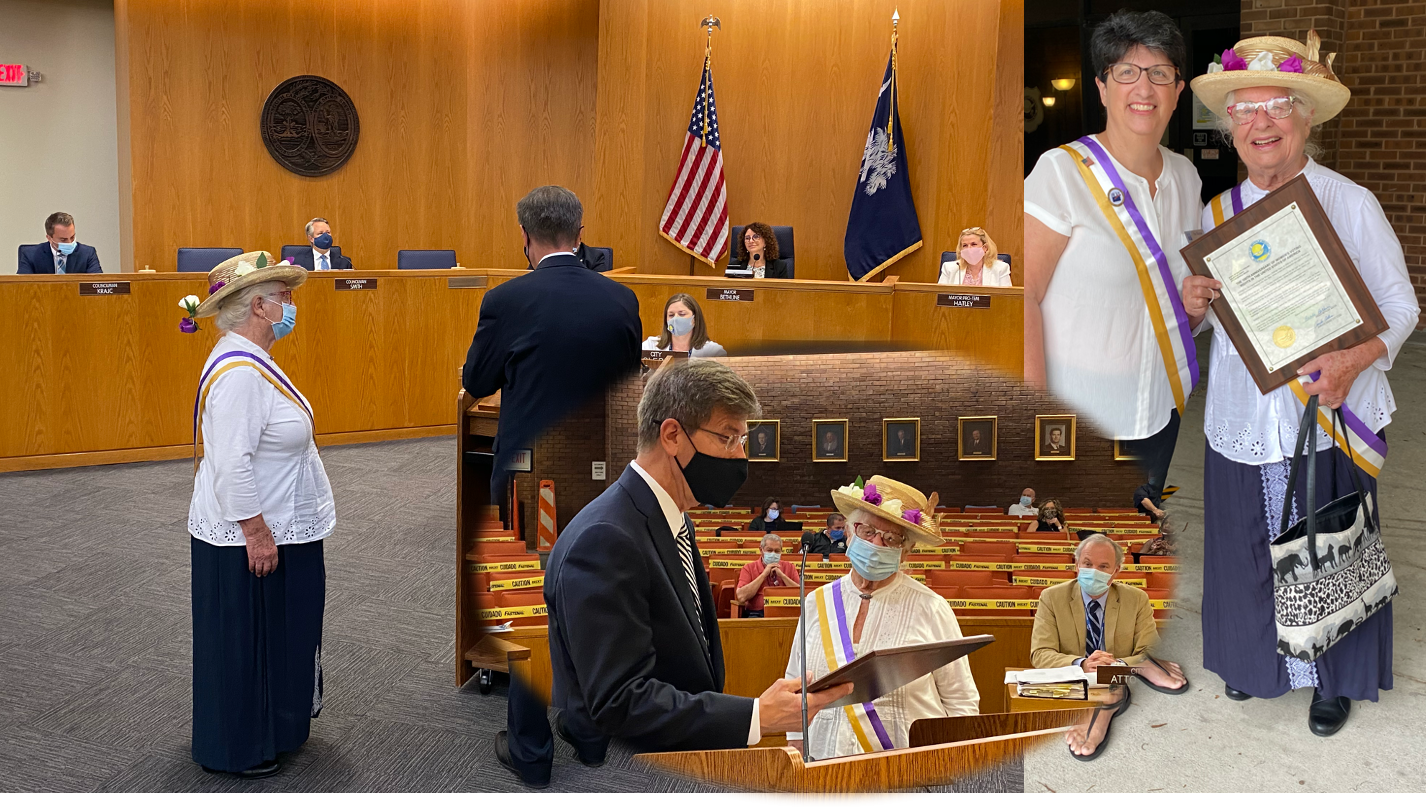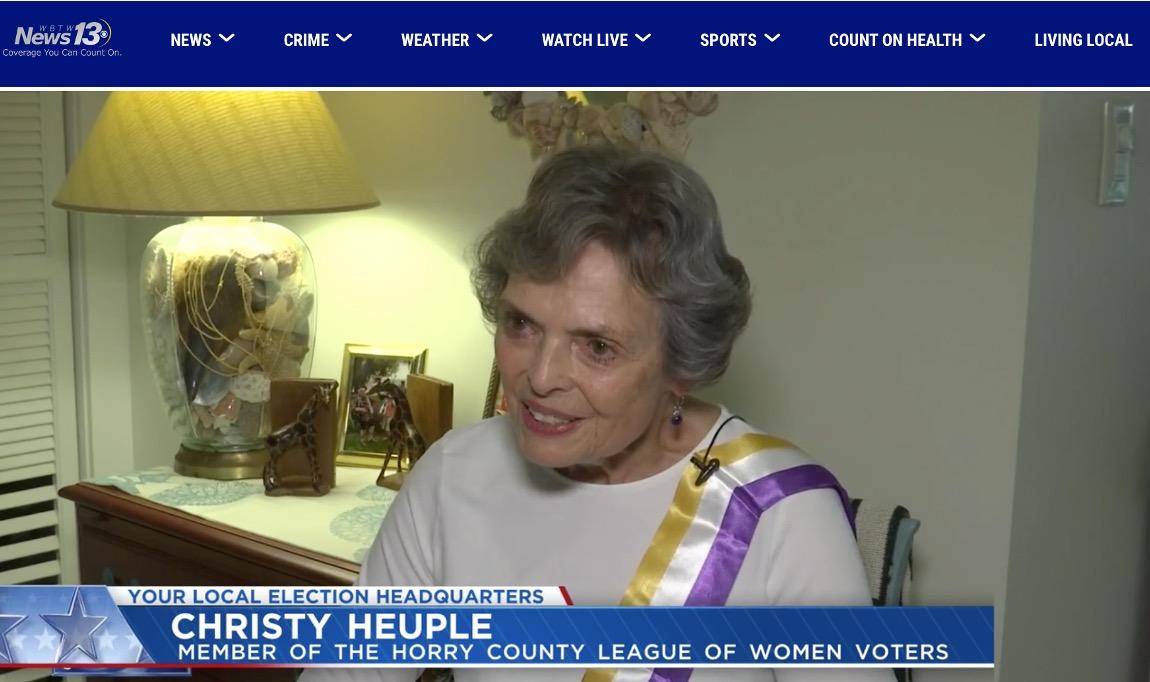 Feb 28 - Speaking to the importance of the Vote upon the 100th Anniversary of the passage of the 19th Amendment to the US Constitution.
<<< View the entire news video here
    Read TV13 News report here >>>
2019
Oct 16 - Horry and Georgetown LWV members present Voter Information to Myrtle Beach High School Honor Society Induction
Sep 27 - Providing voter information at Veterans' Standdown in Myrtle Beach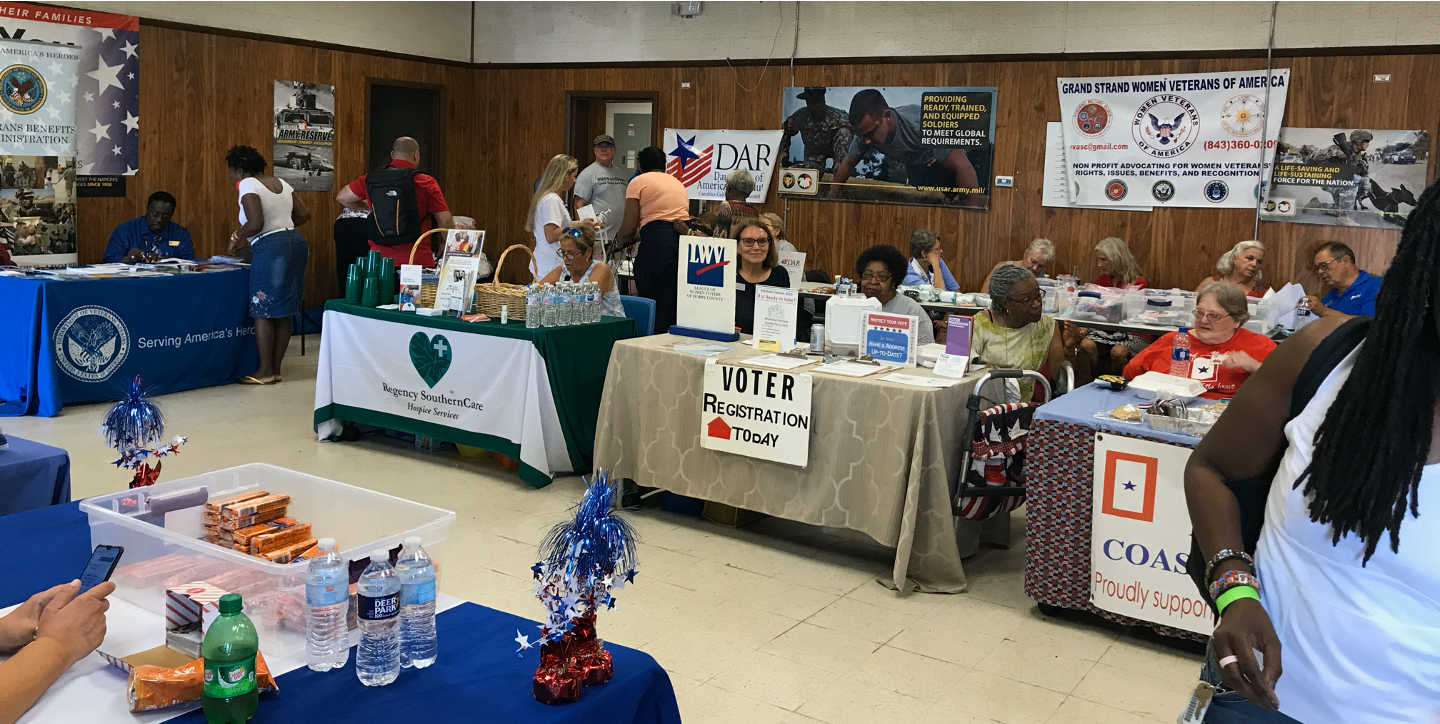 2018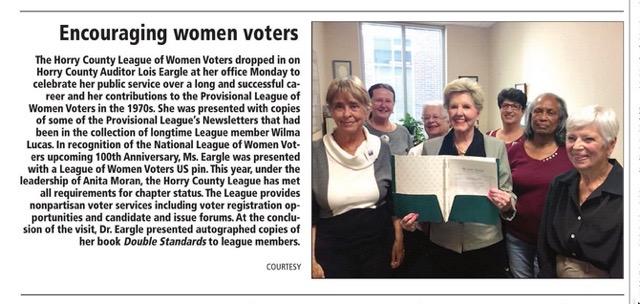 2017
May 9 - Helping St James High School students register to vote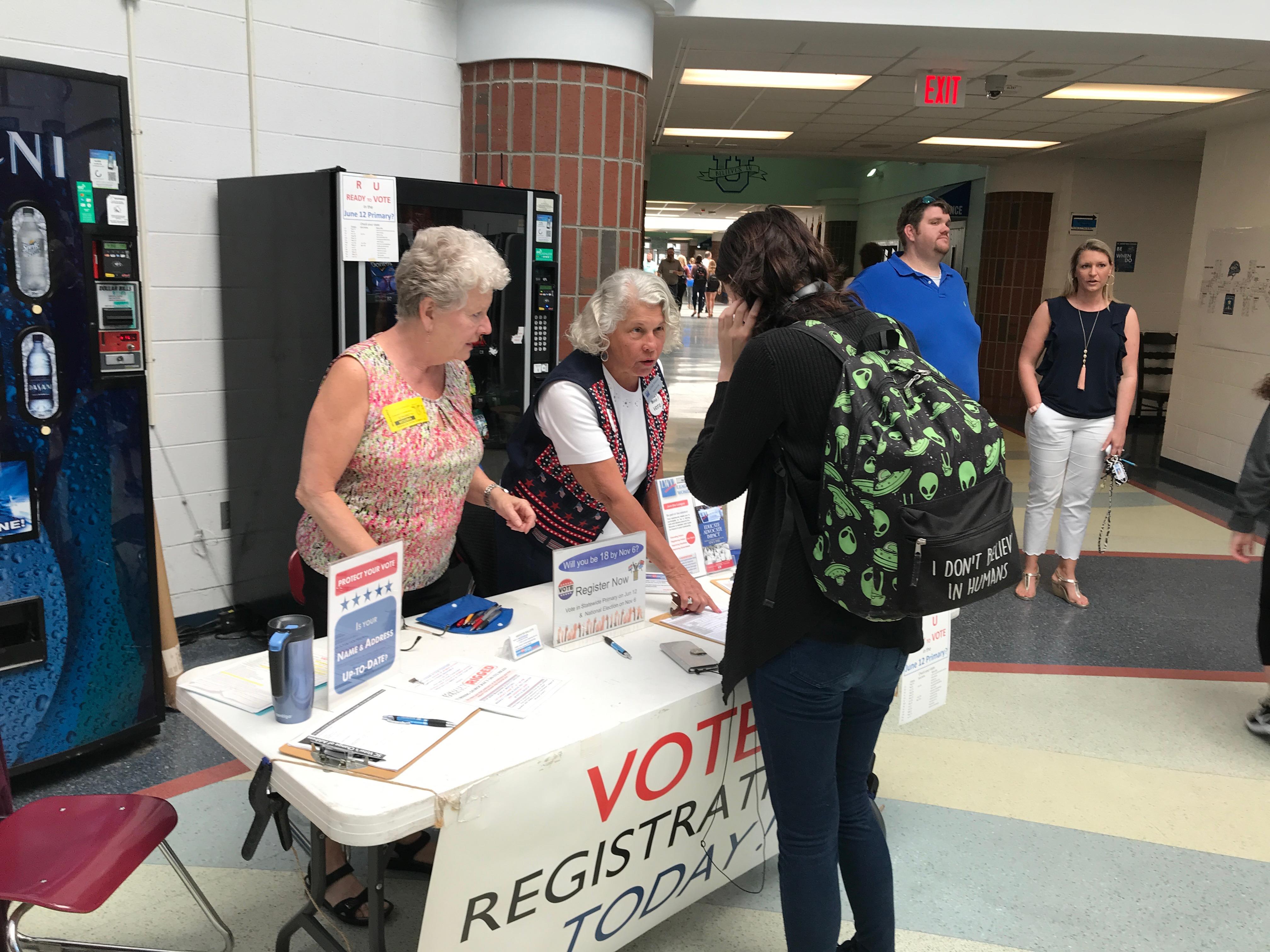 June - Horry County League accepts a new grant to target eligible underrepresented youth (Below Right)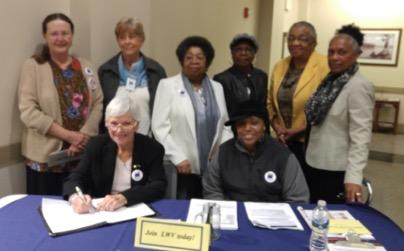 2016
Jun 11- Plant Sale fundraiser and Voter Outreach in Conway, Jun 2016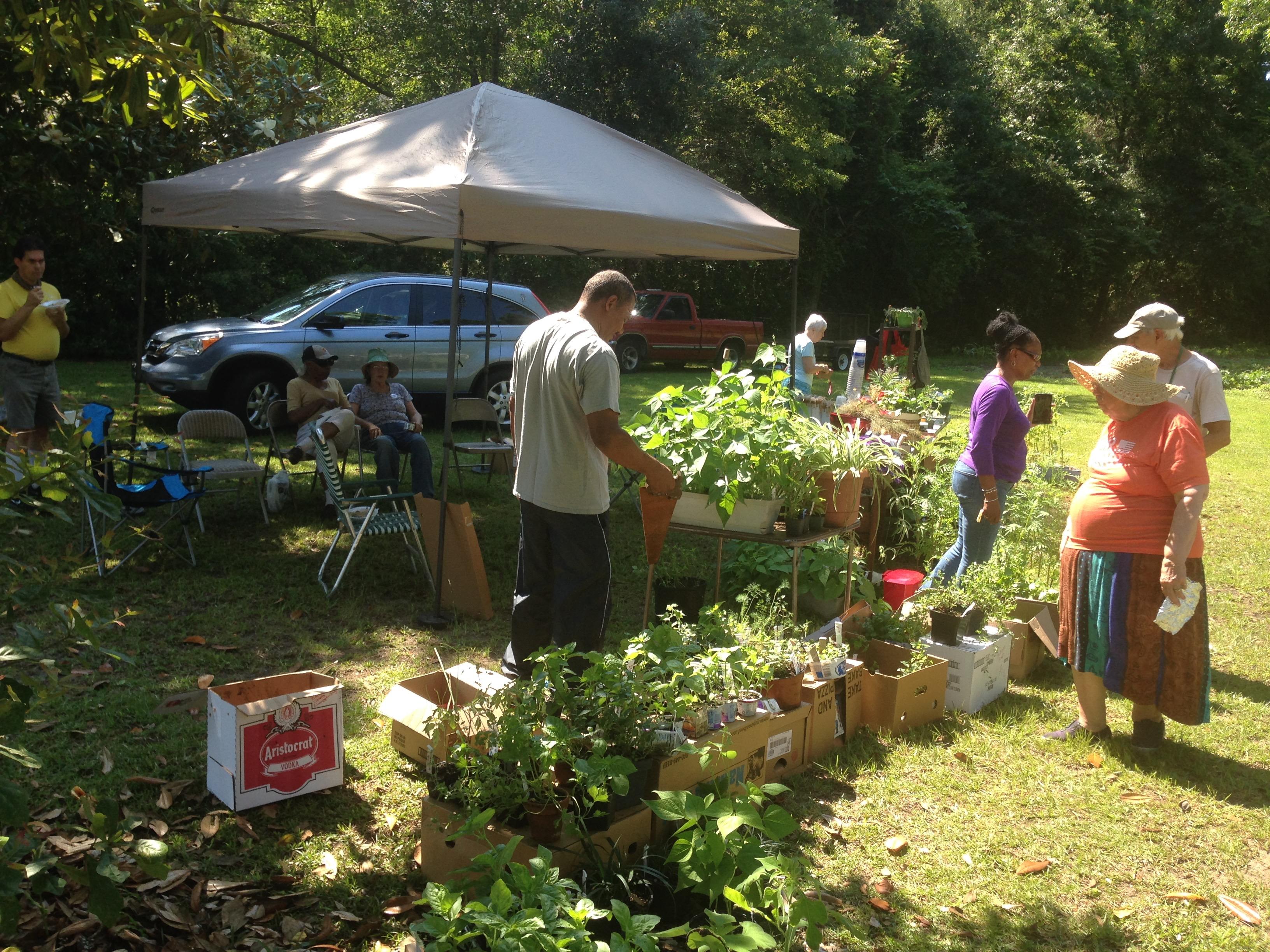 2015
Dec 2 - Horry & Georgetown League members celebrate new partnerships to reach and educate voters.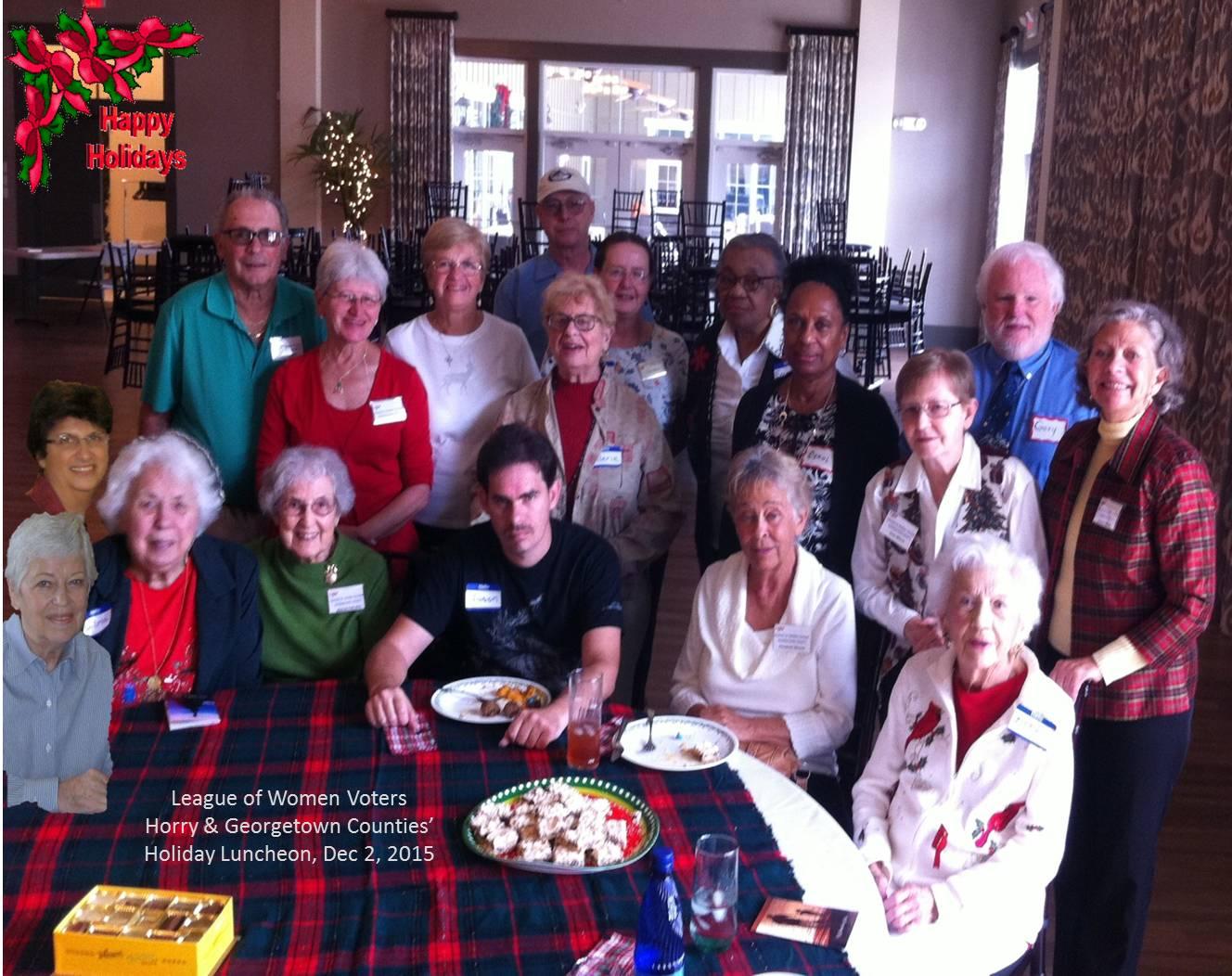 Sep 19 - Engaging future voters at the Aynor Hoe Down parade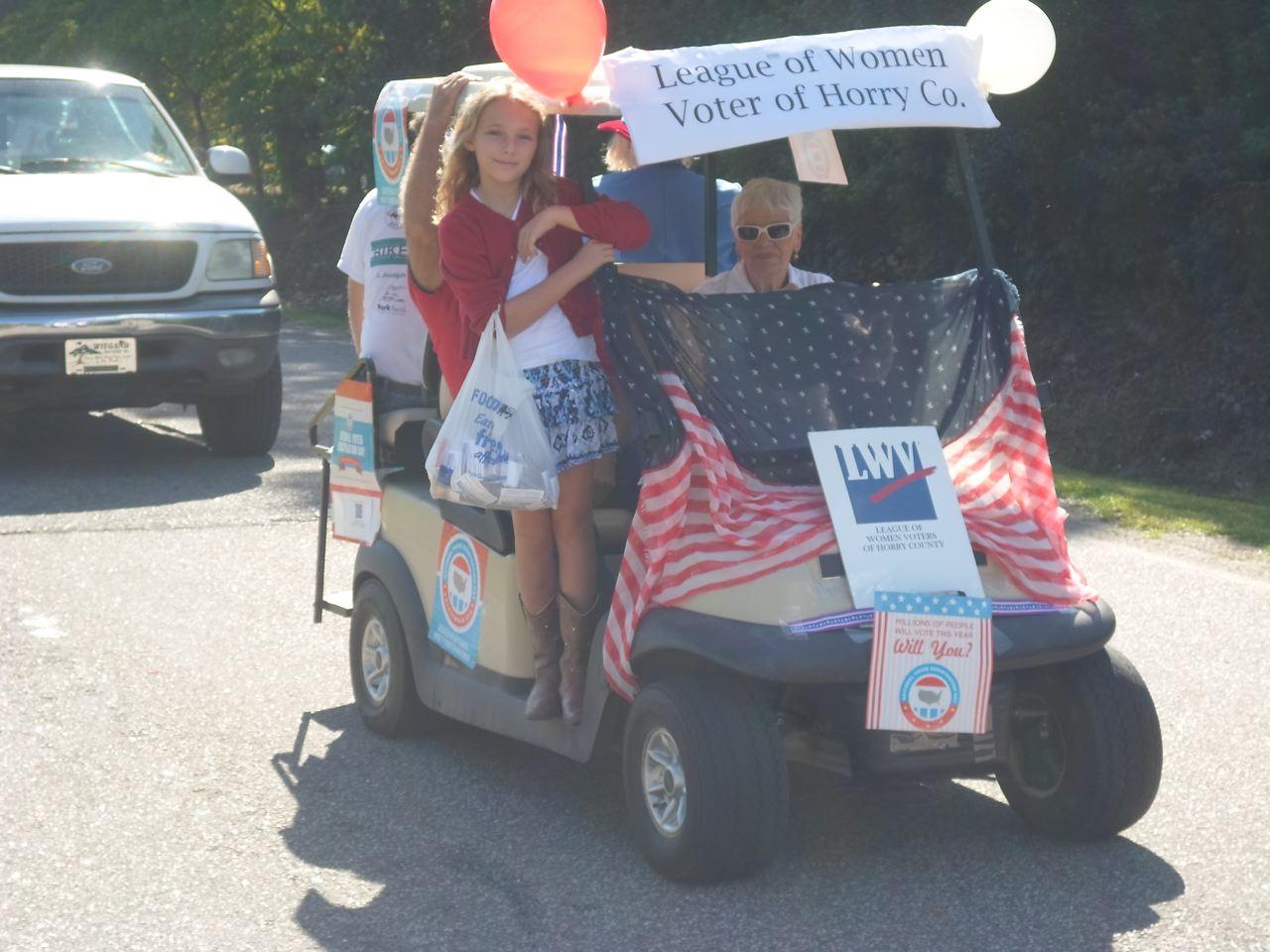 Sep 15 -League President, Anita Moran speaks to Horry County Council on the work of the League and the purpose of the annual National Voter Registration Day.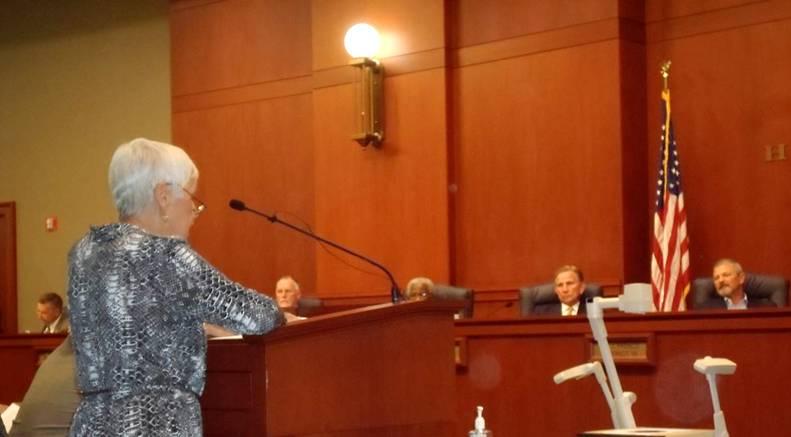 Feb 28 - Advocating for new SC voting machines to statewide audience in Myrtle Beach (Below)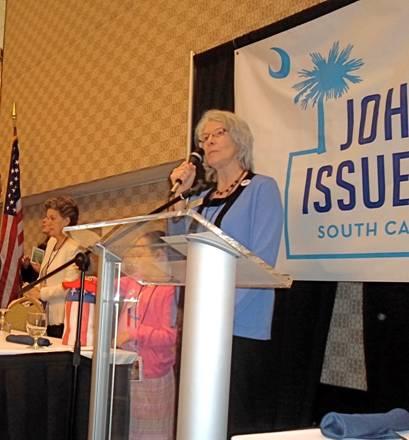 2014
       Mar 24 - Suzanne Rhodes, LWVSC Director for Nuclear Issues on dangers of nuclear waste disposal (Below)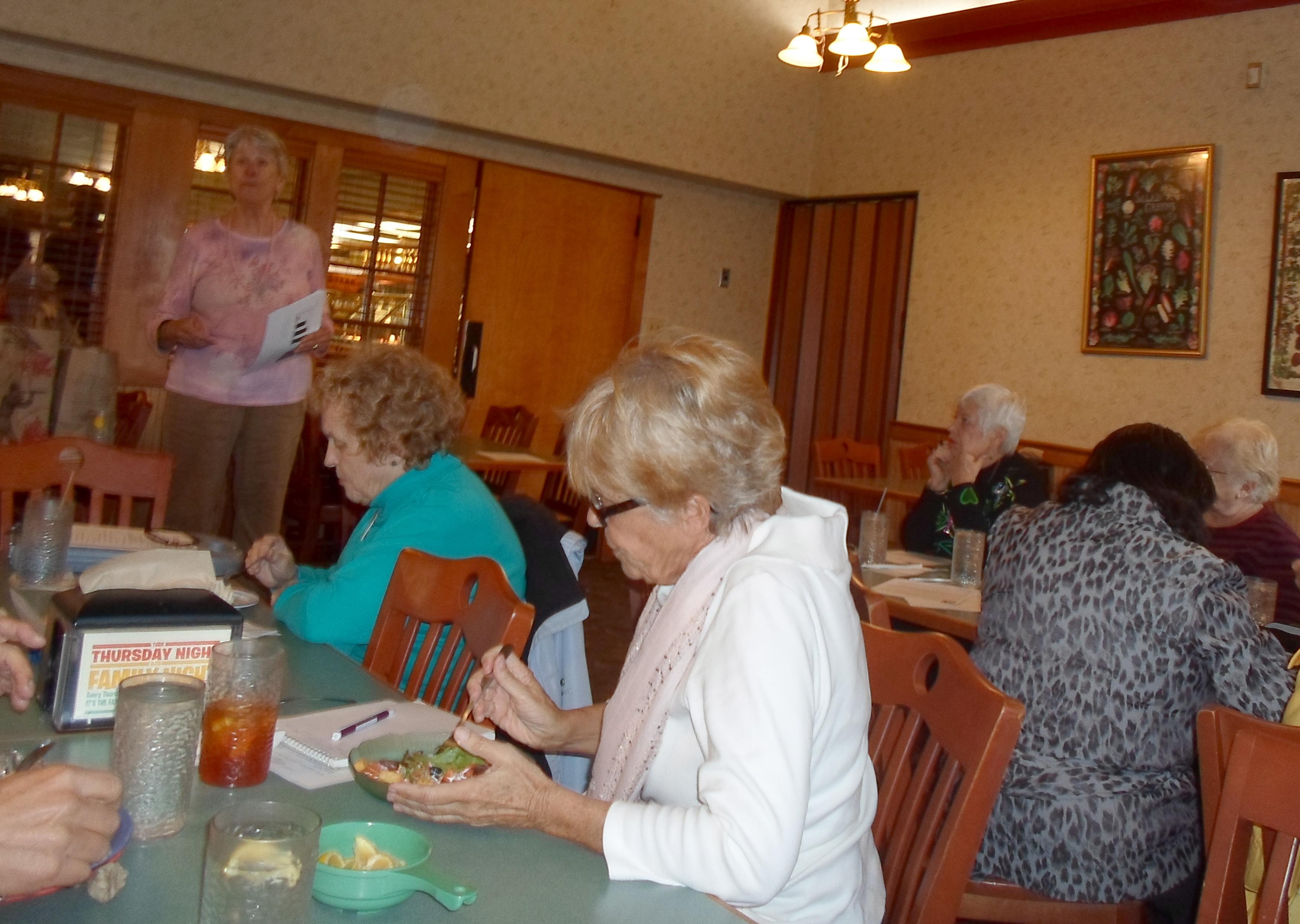 2013
Oct 19 - Providing voter registration information at the annual Loris Bog Off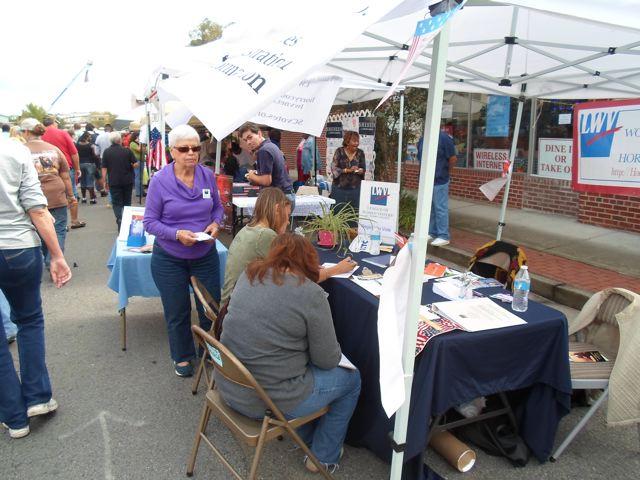 2012
Dec 4 - Members convene at Holiday Social in Murrells Inlet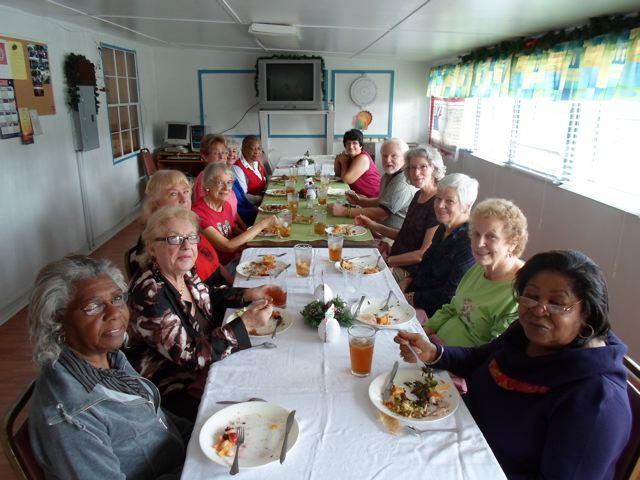 2011
May 16 - A public forum on ensuring a diverse and impartial judiciary at CCU Wall Auditorium. Keynote speaker is Justice Kaye Hearn, SC Supreme Court.